TXM Recruit txm-news-spotlight, TXM News
​TXM Recruit Director, Adam Knight, celebrates his 10th Anniversary at TXM by reflecting on the past decade, sharing recruitment advice and lessons learnt over the years.
How did it all start for you?
"I joined TXM in May 2012, previously I was a labourer, Ground worker and then eventually a Bricklayer. I worked for the same business for 11 years and enjoyed the role, being outside, having a laugh on site, but I knew it was never going be a long-term career.
I was a grafter, always the first on site and the last off site but I knew I'd never have the life I wanted from that world – my technical ability was average at best. Despite being the lowest skilled, my former boss would always ask me to communicate with the site managers or customers as I had an ability to grow relationships, so I decided I wanted to work in an environment where good people skills and a strong work ethic can really take you places.
I didn't know much about recruitment but for some reason I was drawn to it. I applied for 16 trainee roles and not one came back to me. Eventually, however, TXM gave me the opportunity to interview and I managed to secure the role."
What was your journey through the ranks at TXM?
"I joined TXM as a trainee recruitment consultant and after my first day I wasn't sure it was the right move. I was so far out of my comfort zone I thought I'd made a big mistake, but I stuck at it and after a month my commitment was recognised and I was given keys to the office as I was the usually the first in and the last out. This was just the start in earning responsibility; I'd shown I wanted it and Director Gavin Hanrahan gave me a project to look after for a major client and I didn't look back. After a month Gavin took the client back, wanting me to build my own desk instead. At the time I was disgruntled because it was going so well, but Gavin saw something in me, recognising I had the skill to sell, and I guess he was right – thanks to his vision I was able to turn a desk in to a sizeable division.
During this period of growth, I became a recruitment consultant after six months and then after two years I was a team leader and a few years later a Divisional Manager. I stayed in that role the longest as it was a steep learning curve but Gavin's influence on my journey was invaluable, he taught me to never let my standards slip and told me so much about recruitment – I was a sponge soaking it all up. I also have to acknowledge the guidance I received from Group Managing Director Andrew Midgley; whilst I never reported directly into him, he has always gone out of his way to offer support and advice at all hours of the day, which is something I've always appreciated.
Of course, there are many other TXM Directors who have had a great influence on my career, the likes of James Wall, Gary Lincoln, and James Poulton who helped me see things with a fresh outlook. I can't name everyone but I have huge respect for everybody who has helped shape my journey."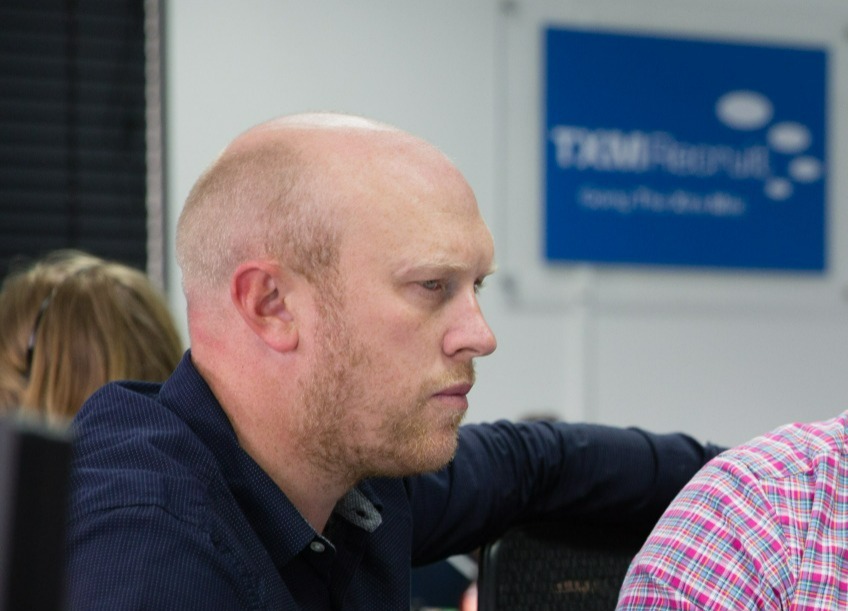 ​
What has been your proudest achievement?
"I've won a couple of national recruitment awards for being the best newcomer and manager over the last 10 years – something I'm still immensely proud of, and to be honest working for a business like TXM and growing through the business to the level I have is something I still can't believe I have managed to do in a decade. However, my proudest achievement is the life I have been able to provide for my family. Up until joining TXM I didn't care about a career; I would just work to have money to go out with my friends. I let my parents down a lot and they had to help me out of various holes, but now the pride my parents have in my achievements is 100% the best part for me."
Now that you are a Director, do you enjoy the responsibility of leading the team?
"I think I underestimated some of the responsibility that comes with the role. I've had some wonderful people work for me over the years and each one has added to my journey and taught me valuable lessons. I've seen some join as trainees and develop into team leaders and I find great pleasure in shepherding people along a similar path as my own.
I also love working with fellow Director Matt Crowe, he is great for me as we bounce off each other and complement each other very well. When you run a business, you have to trust those around you, and I feel with Matt I have somebody that will always have my back regardless of how we may see things differently. A lot has changed during my time in terms of how you can operate as a leader, I enjoy trying to get the best out of people and seeing them flourish, of course there is hard parts that come with the role, but you have to take them in your stride which is something I'm not afraid to admit I have had to work on to improve.
I aim to lead by example and would like to think I inspire others and that people know I am very fair too. Over the years I have had to adapt this style as in the early days I expected people to do what I did, which isn't the key to success as everyone is so different. A lot of leadership is about understanding people's differences and adapting to that."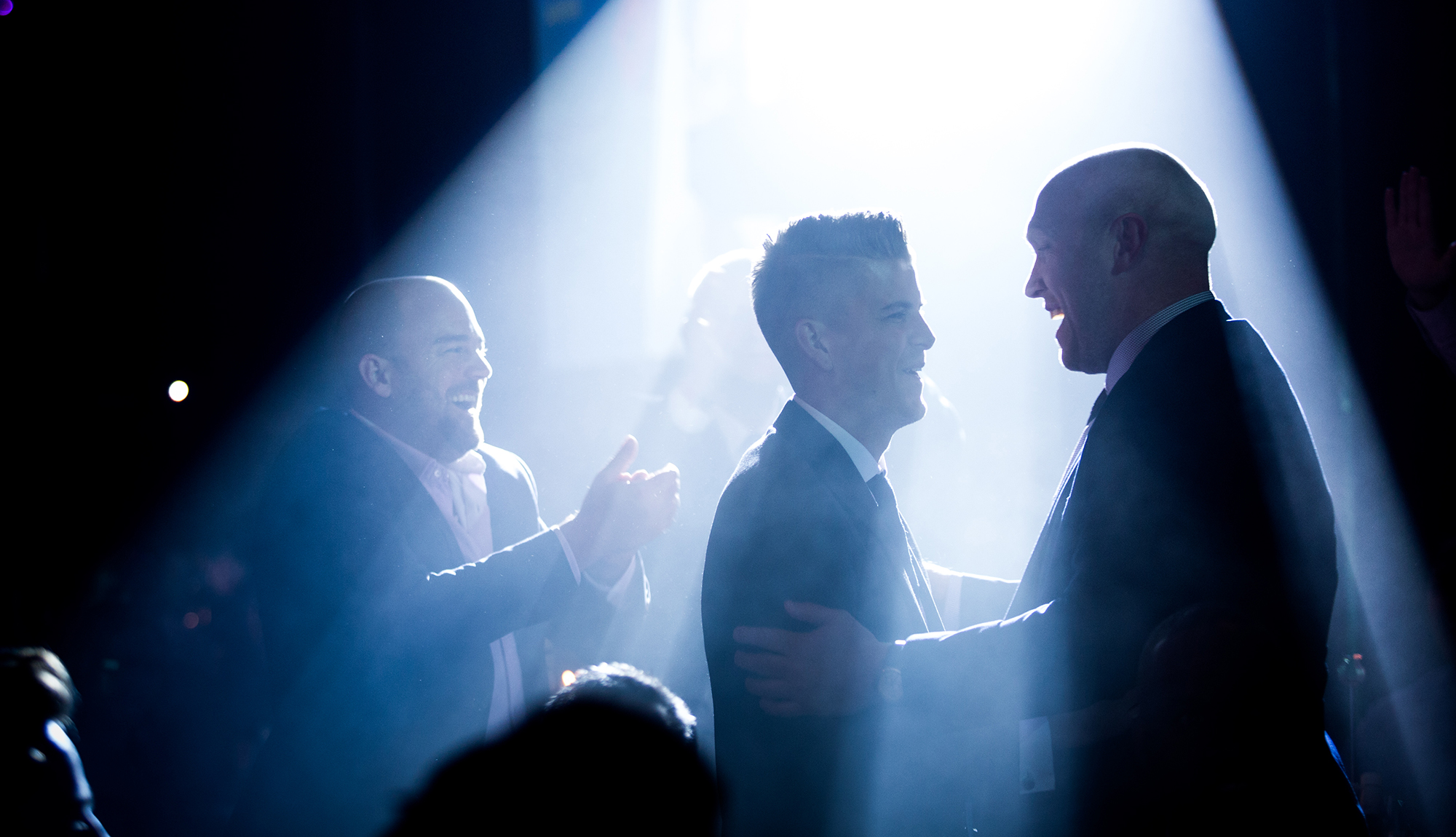 ​
What advice would you give to those looking to follow in your footsteps?
"I always say, if I can do it anyone can, which may be doing myself a disservice, but recruitment is very straight forward and easily complicated. You have to work very hard, work smart and be great with people. I could never do enough for my candidates, they were never just a number, likewise the same with my clients, they knew how much I cared about delivering them the service they required.
So, my main piece of advice would be to keep things simple – listen – don't try and change who you are but just add elements of advice into your own game and you will do well. Despite not always agreeing with every piece of advice I received, I took every bit on-board, it's a tough lesson but I would never dismiss advice. Oh, and never be too shy to ask for people's advice!
If you could go back in time 10 years to your first day, what piece of advice would you give yourself?
Keep doing the right things and everything will fall into place. Don't over complicate things, don't over think everything, take negative emotion away from it and make decisions purely on the facts. As well as never find yourself wanting something more for someone than they want it for themselves."
What excites you about the future of TXM?
"It's been a great start to mine and Matt's tenure. There is lots of work to do as a team and currently I am looking ahead to next year as I think it's important to focus on what we are trying to achieve long-term. Of course, we always want to one-up the previous year, break new records, and grow the business and we strive as a collective to realise these goals. I am also really excited by TXM Group coming together, I think it will lead to great things and I am looking forward to working a lot closer with all the different business. Here's to many more great years ahead!"
​
If you'd like to know more about the career opportunities available within TXM Group, contact us today!
​